As most of you know,Ihave been on a genealogy quest. The past several months I have been looking for information on my maternal grandmother's grand father I know he is my great, great grandfather, but it makes more sense to me to say it the first way. I think that is because I grew up in my grandmother's house and I like to think of her having a grandfather, like I had her . . . only he died way before she was born So she never got to meet her grandfather.
I had found grandma's mother on the 1870 census,I believe. On the census I was looking at, I read that her father was foreign born and that his country of birth was Scotland.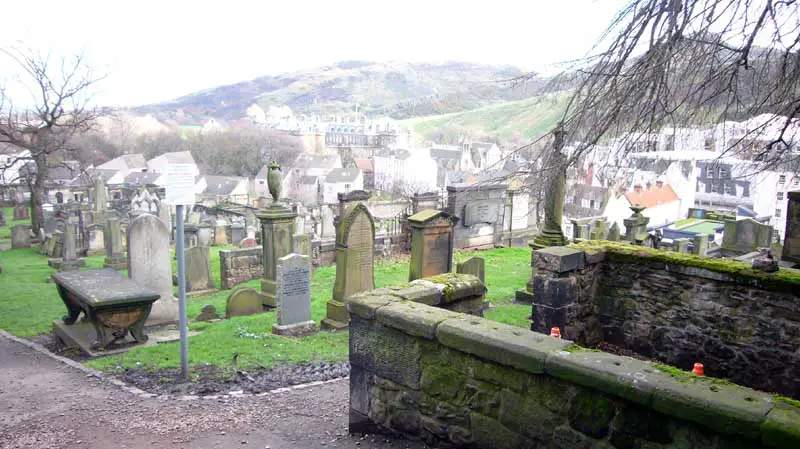 Old Carlton Burying Grounds where my great, great, great grandpa Kirkham is buried.
Next, I looked on the GenWeb page for my home county in Indiana. They have THE BEST posting of vital records that I have found. In their marriage records, I found that Grandma's grandparents were married 20 October 1850. I also found out, in my hometown newspaper, that Grandma's grandfather served in the Mexican War in the cavalry. They were called Mounted Rifles.
So, then I was at a standstill. I posted queries in a site called GenForum with all of the information I had on Watson. I posted my queries in the KIRKHAM Forum and in the SCOTLAND Forum. Very quickly, I was given some information on a Watson Kirkham, his parents and his siblings.
After Watson Kirkham, the elder, died. His wife, Christian, moved to Broughton Street.
Okay, I thought I'll go with these people, but they are probably not the right people. Then, I get an email from one of the people who responded to my query in the SCOTLAND Forum. For the past two or three weeks, I have been receiving little tid-bits of information on this Kirkham family who lived in what is now Edinburgh, Scotland.
Today, I received the mail I have been waiting for. This is what was in the email:
It should be coming up to afternoon and this is my departure from Kirkham searching as I am about to be taken over by your family connection - Bruce Watson Kirkham.



Edinburgh

is really a large village and

Silverknowes

is a 10 minute drive away from the house, a nice afternoon, so why not make a visit and hope for the best.

It is a good sensation when you make a living hit and that is what you have. He has done some researching into his family and amongst other thing there is a book published by James Kirkham (Watson's brother) in 1846 of which he has a number of printed transcript copies. A tale of his trip to America, his time in the

Mexican War

etc etc.

Bruce has your email contact details and the very best wishes to your new found family contact.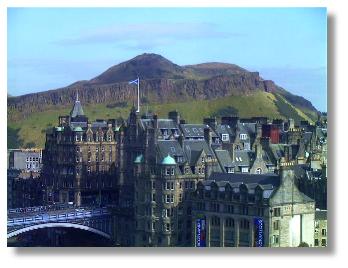 The land of "my peeps:" Edinburgh Castle with Arthur's Seat in the background.
So, now I am hoping that I hear from this relative that I had no idea existed. It is such a strange feeling to think that I will be in contact with a direct descendant of one of my great, great grandfather's brothers.
I shall keep all of you informed on how this story plays out.

Signed,
Now I Now Why I Have Always Liked To Wear Kilts